Liquid Controls Coriolis Mass Flow Meter Systems (LCMASS®)
The LCMASS® is a patented Coriolis mass flow meter with unique construction features that solve the problem of directly measuring the mass flow of liquids and gases.
LCMASS meters can be applied in a broad range of applications, but have found particular success in the very low flow applications found in most industrial installations, in the scientific community, laboratory systems, pilot plants, and additive injection applications. Similarly, these meters are ideally suited for high temperatures, high pressure and/or high flow applications because of its unique construction features. Specific markets for LCMASS meters include: oil-field exploration and production, petroleum refinery, petrochemical, compressed natural gas, (CNG), paints and coatings, pulp and paper, pharmaceutical, food and beverage, agriculture, and more.
FEATURES AND BENEFITS
Highly accurate mass flow and density
Compact design 
Ease of installation
Mass flow rate
Mass totalizer 
Density  
Concentration of fluids and gasses
Temperature 
Not affected by entrained air
LCMASS® 100-140 Straight Tube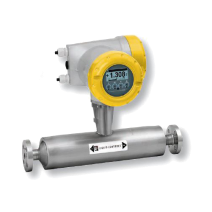 Tube Material:

Accuracy:

Repeatability:

Turndown:

Temperature Range:

-40 to 302°F (-40 to 150°C)

End Connections:
LCMASS® 600 Bent Tube
Tube Material:

316 Stainless Steel;
Optional: Hastelloy C

Accuracy:

Repeatability

Turndown:

Temperature Range:

End Connections:

Entrained Gas Management
LCI®40 Converter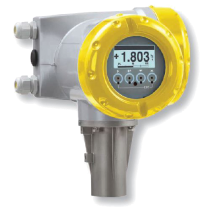 Voltage:

100-230VAC, 50/60Hz; optional 24VDC

Optical and mechanical keys for ease of use

Compact or Remote Mount

Polyurethane Coated Die-Cast Aluminum