Sliding Vane Pump
Corken's positive displacement sliding vane pump, known as a Coro-Vane®, is an excellent choice for propane, butane, agricultural ammonia and other liquefied gases. Liquids suitable for our sliding vane pumps include but are not limited to aviation fuel, fuel oil, lube oil, solvents and liquefied gases such as LPG, ammonia, and CO2.
FEATURES AND BENEFITS
The self-adjusting sliding vanes deliver higher pumping efficiencies and extend the life of the pump.
Standard pumps have a replaceable cam and sideplates.
The rotor, cam, sideplates, seals, and bearings are easily replaced by simply removing the pump cover.
All of propane, butane, and agricultural ammonia sliding vane pumps are equipped with a non-adjustable internal relief valve that is pre-set at the factory.
The drive options include magnetic drive, hydraulic drive, gear reduced, and belt driven.
Standard Model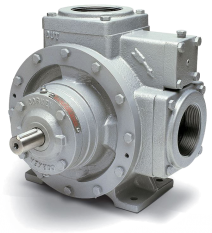 Flow:

up to 195 gpm (738 l/min)

Working Pressure

Differential Pressure

Temperature Range:

-25 to 225 °F (-32 to 107 °C)

Viscosity Range:

up to 20,000 SSU (4,250 cSt)
CD Model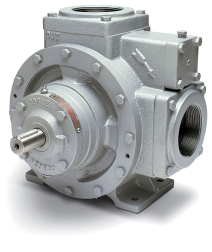 Flow:

up to 400 gpm (1,514 l/min)

Working Pressure:

Differential Pressure:

Temperature Range:

-25 to 225 °F (-32 to 107 °C)

Viscosity Range:

up to 20,000 SSU (4,250 cSt)
CP Model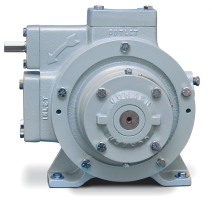 Flow:

up to 400 gpm (1,514 l/min)

Working Pressure:

Differential Pressure:

Temperature Range:

-25 to 225 °F (-32 to 107 °C)

Viscosity Range:

up to 20,000 SSU (4,250 cSt)
D- & F- Model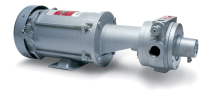 Flow:

Working Pressure:

Differential Pressure:

Temperature Range:

-25 to 225 °F (-32 to 107 °C)

Viscosity Range:

up to 20,000 SSU (4,250 cSt)
PT Model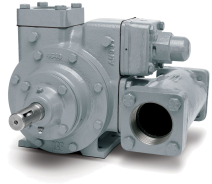 Flow:

up to 263 gpm (995 l/min)

Working Pressure:

Differential Pressure:

Temperature Range:

-25 to 300 °F (-32 to 149 °C)

Viscosity Range:

up to 20,000 SSU (4,250 cSt)
PZ Model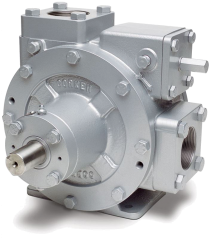 Flow:

up to 165 gpm (624.5 l/min)

Working Pressure:

Differential Pressure:

Temperature Range:

-25 to 225 °F (-32 to 107 °C)

Viscosity Range:

up to 20,000 SSU (4,250 cSt)
Z Model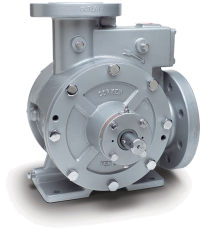 Flow:

up to 385 gpm (1,457 l/min)

Working Pressure:

Differential Pressure:

Temperature Range:

-25 to 225 °F (-32 to 107 °C)

Viscosity Range:

up to 20,000 SSU (4,250 cSt)
Hydraulic option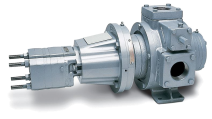 Models:

CP-, CD-, PT-, PZ- and Z-

Flow:

up to 400 gpm (1,514 l/min)

Working Pressure:

Differential Pressure:

Temperature Range:

-25 to 225 °F (-32 to 107 °C)

Viscosity Range:

up to 20,000 SSU (4,250 cSt)
Magnetic Drive Option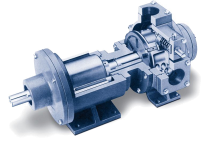 Flow:

up to 200 gpm (52.8 l/min)

Working Pressure:

Differential Pressure:

Temperature Range:

-25 to 225 °F (-32 to 107 °C)

Viscosity Range:

up to 20,000 SSU (4,250 cSt)