Series 332 - Heavy Duty Pump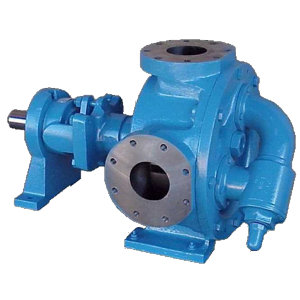 Features:
Designed for pumping liquids at greater pressures, high capacity and heavy-duty service for a wide range of applications.
Provides a continuous and steady stream of liquid without foaming or churning.
Designed to work equally well in both directions and posses excellent vacuum developing characteristics.
Can be supplied with jacketed features for steam or hot oil heating.
Thresholds:
| Max. Capacity | Differential Pressure | Temperature Range | Max. Viscosity |
| --- | --- | --- | --- |
| 2233 L/min (590 USGPM) | 1380 kPa (200 PSI) | 450°F (232°C) | 2,000,000 SSU (440,000 cSt) |
Specifications:
Size
Standard Port
Nominal Capacity At Max. Speed
Max.Speed
Max. Pressure
Inches
GPM
L/min
RPM
PSI
kPa
Q
4
310
1173
520
200
1379
M
4
400
1514
420
200
1379
N
5
590
2233
350
125
1379